MOTOSPEED CK80 Wired Mechanical Gaming Keyboard - Zeus optical switch - Waterproof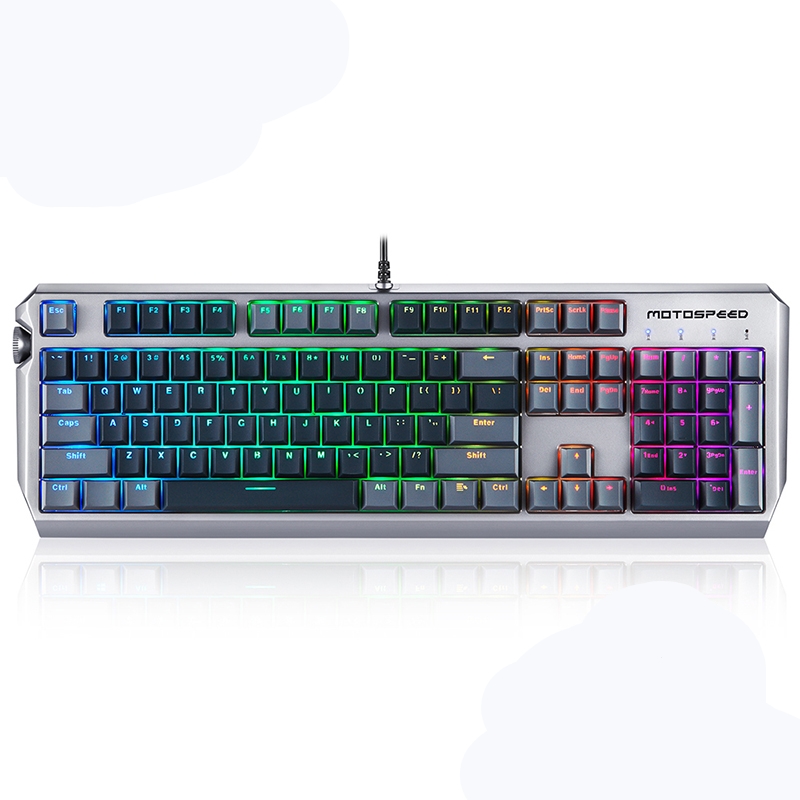 Product Category:
Computer Peripherals
Estimated Shipping Time:5-7 business days
Stock: 99 pcs available
Cannot be shipped to: People's Republic of China.
Product Description
CK80 RGB Backlight+Full surround light strip mechanical gaming keyboard
Using pure PBT material two-color keycap
Full-key RGB lighting effects,12 lighting effect mode
Circular RGB streamer effect
Corner knob design is more fashionable and convenient
Support common game mode button backlight and custom recording button backlight function.
Standard Edition: The FN+1 to 5 button lights up for the Fixed Game User Mode button.
Support 12 kinds of super bright LED lighting effects.
Wave mode, neon mode, raindrop mode, Ripple mode , wave mode 2, vortex mode, static mode, breathing mode, Gradually bright horse racing mode, press and light on, starry, laser mode
Support full key without conflict
Support lock WIN function and LED light effect indication, while locking WIN and lock APP key, Win Lock always lights up, after unlocking, Win Lock is off
Support potentiometer knob to adjust volume and brightness: the factory default is volume adjustment, when the knob switch is pressed, the brightness is adjusted (individual mode)
Support FN+ESC reset function, return to the "wave mode" default light settings.
Support FN+SL front side off / on backlight function
Support FN+PS custom recording function
Type: Mechanical Keyboard
Bluetooth Version: Not Supported
Keyboard Lifespan ( times): 60 million times
Keyboard Type: Mechanical Keyboard
Backlight Type: RGB Light